Aspects of Network Security
Firewall
Servers
Desktops
Appliances
Intranet/internet applications and web sites
Host or network based intrusion detection
Sniffers and performance monitoring tools
Linux
What is Linux?
Linux is a no cost (for the software license) open source operating system that is very solid in networking and security. It fits in well as a firewall, email server, internet caching proxy, dhcp or dns server. It can do much more including most if not all basic desktop productivity functions, but is usually used for its robustness as a server operating system.
If You Interested in a Linux Server or Firewall Contact Us! 1-630-832-3270
Can my business benefit from Linux?
If your business does not currently possess a server for sharing resources such as files, printers, or internet connection, then deploying a Linux server can benefit your network by boosting performance and productivityand be gentle on your budget as well.
If your business has a need to office to office VPN or client to Office VPN connectivity Linux could save your business thousands of dollarsin VPN software licensing and boost your performance.
If your business relies on an appliance type firewall to filter email and share your internet connection, you may be able to boost internet performance significantlyand provide other robust functionality to your network by using a Linux based firewall server from InformAbility.
If you aren't 100% confident in your network security, contact us for a consultation today!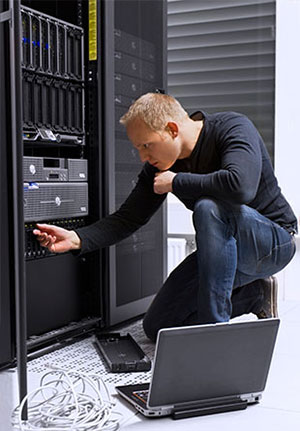 Network Security Evaluation
Network security vulnerability scan
Deliverable report on vulnerabilities with recommendations
Consultation to fix reported findings